Intuitive Angel Card Readings & Inspirational Gifts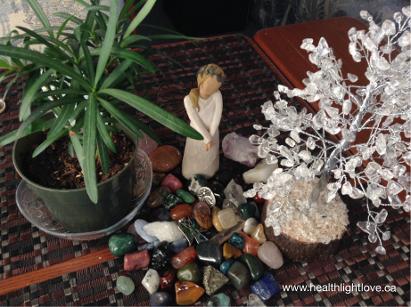 For many years I searched for my purpose. One day as I gave myself a reading it suddenly came to me.
My Purpose is to bring Divine healing, light & love to this World!
I do this by offering intuitive angel card readings, as well as providing venues such as the wonderful energy at the spiritual wellness symposiums and fairs. Bringing together the speakers and vendors with the clients who need to hear, meet, or be guided by them.
Sending blessings to Everyone, today, tomorrow and each beautiful day in the Future.
** Cornelia **
HEALTH LIGHT & LOVE SPIRITUAL WELLNESS SYMPOSIUM
Next Date: Saturday May 4, 2019
Seeking Balance? Personal and Spiritual Growth
Details and Payment info on Events & Services Page
Pass on the info to anyone you feel will be interested *** Hope to see You there!
Health Light & Love SPIRITUAL WELLNESS FAIR * Next Dates * Spring April 6 & 7, 2019 & July 13 & 14, 2019
Location - Willow Point, Campbell River
Book a table - Contact Cornelia at 250-504-0302 or readingsbycornelia@gmail.com *** Door Prize donation appreciated
Admission will be FREE for all customers/guests *** Many door prizes will be drawn throughout the weekend
Pass on the info to anyone you feel will be interested *** Hope to see everyone there!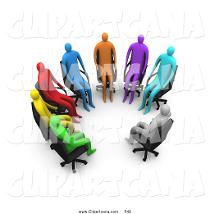 ANGEL READING GATHERING
Host your family, friends at your home.
Prices $10.00 per person (minimum $50 - If only 2 people attending then each person pays $25 - If 5 or more attending, each person pays $10.00) The evening begins with a short meditation. The hostess and each person attending will receive a minimum 3 Angel Card (5-10 minute) reading. As time permits and as chosen by the attendees, there will be a discussion on at least one of the following topics. Meditation, Intuition, Chakras, Basic Crystals, How to give Readings, etc.
Hostess receives a Gift Certificate for a Free 30 minute reading
Contact Cornelia to schedule your Date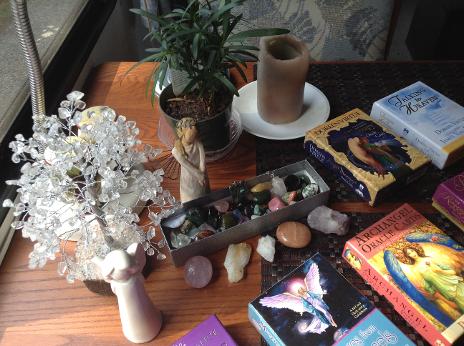 GIFT CERTIFICATES AVAILABLE
Birthdays, Mother's Day, Father's Day, or Christmas
Purchase a Gift Certificate for an
In Person, Phone, Skype or Email Reading
$35 for 30 minute Reading / $26 for 20 minute Energy Healing
$35 for Email Reading
$53 for 1 hour Reading / $44 for40 minute Energy Healing
'Gift Certificates for the Hard to Buy for Person'
Healing Touch - Energy Healing
Healing Touch - a Relaxing, Nurturing, Heart-Centered Energy Therapy.
Using gentle, intentional touch, Cornelia helps you to balance your physical, emotional, mental and spiritual well-being.
It is safe for all ages and works in harmony with standard medical care to support our innate ability to heal.
20 minute in person session $26.00
(distant healing also available)
(Above text as written on healingtouchcanada.net)
'Inspiration'
8x8 full colour Photo Book
Scenic photos have an angel inspired message. Book can be given for Christmas, Birthday, keep for yourself, or any event.
by CR Ritchie.
To order your copy see information on 'Events & Services' page.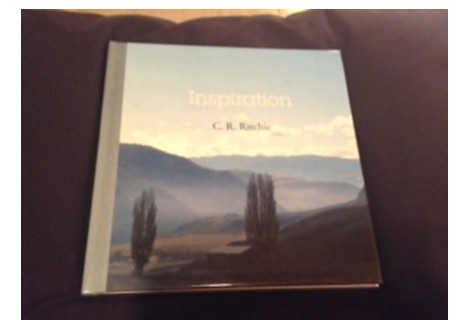 Personalized 8x8 Photo Books
Great idea for Christmas, Weddings, Birthdays, any event
Book can be filled with miscellaneous scenery photos as well as a few pictures of the recipient. All photos will have a personalized angel card reading - specifically for the recipient.
To order this unique gift, see information on 'Events & Services' page
Other Items For Purchase
Angel Chakra Jewelry - Necklaces & Earrings
Great gifts for yourself, Christmas, Birthdays, Anniversaries, or Just Because
To order - see information on 'Events & Services' page
Inspirational Note Cards
Blank note cards can be used for any event, or framed as an inspirational photo.
Each card has a beautiful scenic photo and an angel inspired message
To order - see information on 'Events & Services' page.
Quantum Energy Healing
Breathing * Energy Vibration * Healing
Natural Healing working with Life Force Energy
Cornelia will Focus, Amplify and Direct the energy, for a wide range of benefits for surprising and often extraordinary results.
An effective method for reducing back pain, reducing muscle aches, healing injuries, healing burns, and so much more.
(works well for people and animals)
20 minute in person session $26.00
(distant healing also available)
(above text as written on quantumtouch.com)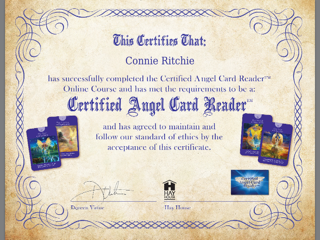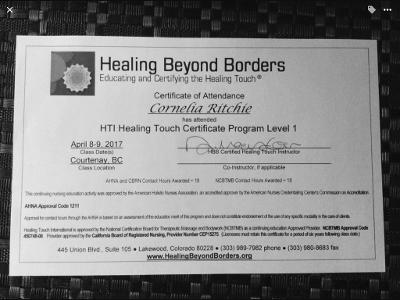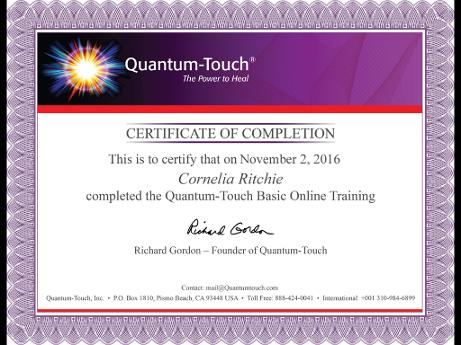 ** Services provided by Health Light & Love do not in any way or form substitute for medical or therapeutic care and attention**
Health Light & Love is a (sole proprietorship) owned by Cornelia (Connie) R. Ritchie